Themes in the Student Experience Transitions Model
Within each stage, students need to have access to advice, support and guidance, and to be able to engage in a range of activities if they are to successfully complete their studies. All student experiences and activities, whether academic or personal, can be put into five broad interlinking themes. As throughout the different stages, student aspirations and expectations need to be managed, and social and academic integration needs to happen.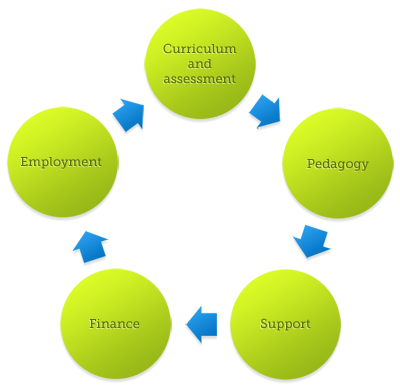 Students need to engage in the same themes at every stage but the content and emphasis of each activity within each theme will vary on the stage and level. The stages should not be linked to specific levels and the Practitioner needs to mould an activity to a particular group. For example, a reorientation session for a Level 2 student will have a different emphasis and content to that of a Level 3 student. Students need to be furnished with the knowledge, information, advice and support required for the level they are in so they can make a critical and seamless transition in, through and out, of each academic level.